CROSSDRESSINGPUBLICSTROKE's Profile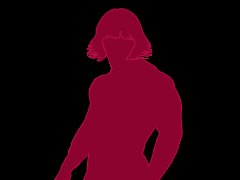 User Information
Username:
CROSSDRESSINGPUBLICSTROKE
Location:
San Jose CA
Sexual Orientation
: Bi-Sexual
City
: San Jose
State
: Ca
A little about me...
IAM A VERY SEXUALLY ADVENTUROUS GUY. I AM INTO MOST EVERYTHING. I HAVE SPENT THE MAJORITY OF MY LIFE DENYING MYSELF THE THINGS I TRULY DESIRE, BECAUSE I WAS AFRAID OF OTHER PEOPLE'S PERCEPTIONS. NOW THAT I AM GETTING OLDER, I HAVE DECIDED TO DO WHAT MAKES ME HAPPY.
CROSSDRESSINGPUBLICSTROKE's Recent Uploads
User has not uploaded anything!
CROSSDRESSINGPUBLICSTROKE's Friends
You do not have any friends added!
CROSSDRESSINGPUBLICSTROKE's Wall