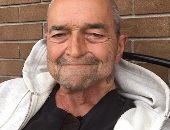 User Information
Username:
Giddeon
Sexual Orientation
: Straight
City
: Ottawa
State
: Ontario
A little about me...
Hi, My real name is " Tim ".
I am a 63 year old "Seenager". (Senior Teenager). I'm a widower and I live with 42 year old son. It's too expensive to live alone. I'm on a Disability Pension and no, I don't own a car or drive. Not exactly "Catch of the Day" but, I might surprise you… lol Ask me anything and I'll tell you everything….sound good?


Giddeon's Recent Uploads
User has not uploaded anything!
Giddeon's Friends
You do not have any friends added!