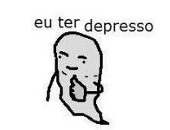 User Information
Username:
Gsnnnnnn
Location:
Brazil
Sexual Orientation
: Straight
A little about me...
Gosto do pecado tenho muito fetiche em incesto, threesome, grávidas, fuder em lugares públicos, orgia e não ligo pra idade. Sinto muito tesão na minha irmã mais nova e na buceta peludinha da minha mãe, ela não se importa de trocar de roupa na minha frente, e todas as minhas primas são gostosas. Meus maiores fetiches, além de fuder minha irmã/mãe/primas, é fazer um threesome com uma mãe e filho/filha ou irmão e irmã.
Quanto mais errado melhor
17åñōs
18cm

I like sin. I have fetish in incest, threesome, pregnant, fucking in public places, zoo, orgy and I don't care about age. My little sister and my mom's hairy pussy turn me on as fuck, my mom doesn't mind changing clothes and use the bathroom in front of me. My biggest fetish, besides fucking my sister/mother/cousins is participating of a threesome with a mother and son/daughter or brother and sister.
the more wrong the better
17 ¥ears
18cm
Gsnnnnnn's Recent Uploads
User has not uploaded anything!
Gsnnnnnn's Friends
You do not have any friends added!