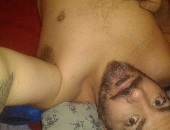 User Information
Username:
Kinkykainne69
Location:
springfield oregon
Sexual Orientation
: Straight
City
: Springfield
State
: OR
A little about me...
I'm just here to look at some kinky videos taboo I want to see it all, and if there's any females on here that's got a hardcore kinky side to him not afraid to show it hit me up
Kinkykainne69's Recent Uploads
User has not uploaded anything!
Kinkykainne69's Friends
You do not have any friends added!