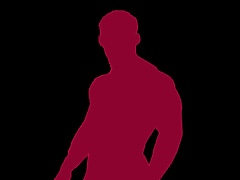 User Information
Username:
Lennypaxxx
Location:
Italy
Sexual Orientation
: Bi-Sexual
City
: Padua
State
: Free
A little about me...
I like mature and old people, at least 50 yo. I used to be straight, and still like hairy pussy, drinking piss from women, licking a dirty old pussy... But lately i really feel like sucking cocks, being fucked by a older man just wanting to enjoy me with freedom...I want to be possessed..penetrated deeply..pushed with desire..owned and filled with masculine passion..being inseminated.... I prefer natural hairy men , with big hairy belly and wild hairy cock. Daddies, silverdaddies, bears, grandpas. Top dominant, a little authoritative, but respectful. And hairy women too, with hairy armpits and big tits, and hairy dirty pussy i love to lick, chubby or fat.. love grannies. I like nature, animals, silence, relaxing and feeling good. I'm a simple person..an easy guy who has some good pervertion. I want to suck a cock.. licking it...mmm maybe more than just one...wanna be mouthfucked, giving you my mouth for your dirty pleasure... wanna be fucked slowly, being explored deeply.. and keeping it inside me.. being enjoyed completely.. Strange situations, sucking old priests in a confessional.. being used and abused by some perverse horny men... being fucked in a instinctive animal way... would like to try wearing stockings for my daddy someday.. Some drinks, darkness... ... pervertion and respect.
Lennypaxxx's Recent Uploads
User has not uploaded anything!
Lennypaxxx's Friends
You do not have any friends added!