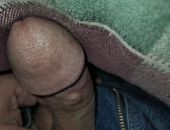 User Information
Username:
Sexywhitedog
Sexual Orientation
: Straight
City
: Missoula
State
: Montana
A little about me...
I'm a man who loves dog sex I've been doing it ever since I was 12 it's what I love it is my passion and I love to talk about it with other like-minded people
Sexywhitedog's Recent Uploads
User has not uploaded anything!
Sexywhitedog's Friends
You do not have any friends added!