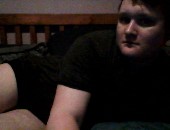 User Information
Username:
TheKinkyWolf
Location:
New Zealand
Sexual Orientation
: Bi-Sexual
A little about me...
Hey, I'm just a kinky Trans-man that's into BDSM among other things >3<. Feel free to send me any video suggestions/friend requests.

Here's a list of what I'm into: Masochism, Dom/Sub (Switch), Pain play, Impact play, Blood Play, Knife Play, Wax Play, Piss Play, Pet/Animal Play, Roleplay, Degradation, Humiliation (Not in Public places), Voyeurism, Somnophila, Consentual noncon, Toys, Anal, Pegging, Urethral play, Rough Sex, Oral (giving and receiving) and cum play.
TheKinkyWolf's Recent Uploads
User has not uploaded anything!
TheKinkyWolf's Friends
You do not have any friends added!