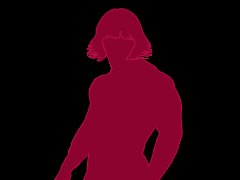 User Information
Username:
pleasingu
Location:
Brunswick, GA. USA
Sexual Orientation
: Bi-Sexual
City
: Brunswick
State
: Ga.
A little about me...
Today is my birthday and I am SO READY TO BE & DO EVERYTHING EVERYWAY EVERYBODY INCLUDING ANIMALS.. I NEED TO BE PUNISHED, USED, ABUSED, HUMILIATED. FILL ME WITH ALL FLUIDS ... HOST AT EXIT29-I95 AND I AM SO FUCKING READY... 1 LIMIT HERE::: NO MINORS EVERYTHING ELSE ,,, FUCKING BRING IT...m a devoiced, RETIRED, extremely bi smooth shaved slutty dressing submissive bttm CUMPIG THAT LOVES to be FUCKED IN BOTH MY CUM HUNGRY HOLES, I also CRAVE to be ever1s PISS BUCKET and spit catcher , love to drink from squirting pussy, eat ASSHOLE for days and I'm so ready to be FUCKED by animals, drinking there CUM maybe be their PISS BUCKET to, I REALLY SO LOVE TO BE DOMINATED BY A MAN AND WOMAN CPL . I WANT TO BE AND DO EVERYTHING THAT'S NASTY FOR THEM AND TO THEM IM EVEN INTERESTED IN HAVING WOMEN SHIT IN MY FACE AND MOUTH I WANT TO SUCK SHIT RIGHT OUT UR ASSHOLE BBYGRL. IM SO READY, AVAILABLE AND FUCKING EAGER TO EAT SHIT, HORSE CUM DOG CUM ALL CREAMPIES EVEN A DOGS CREAMPIES. IT IS 4-25-22 AND I M SO FUCKING READY. ANY AND ALL NASTY FREAKS PLEASE I BEG U TO CUM AND DEMAND I BE EXTREMELY NASTY FAR ALL. PLEASE EMAIL
[email protected]
don't delay
Pleasingu's Recent Uploads
User has not uploaded anything!