SecretCuckoldingBitch's Profile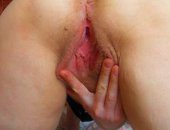 User Information
Username:
SecretCuckoldingBitch
Sexual Orientation
: Bi-Sexual
A little about me...
To my husband John, family, friends and neighbours I'm a conservative (small 'c'), respectable vanilla housewife and mother. But when John is at work or away on business, I'm the secret, cuckolding, bisexual bitch that fucks for cash - and sometimes just for kicks.

Interests: From sensual massage and skilled lovemaking to hardcore, bareback rough gang fucking I love it all. All races, men, women, transexuals, dogs, horses, pigs - I love the variety and get a kick out of the shock and awe of people watching me. And the best part is that my limp-dicked, ineffectual husband John doesn't have a clue!

This is my playground where I intend to express my more extreme and taboo tastes in playlists. Slam that cock in bare, hard and deep, stretch them and fill that hot cunt with cum!

________________________________________________________

For those who contacted me privately, let me set the record straight: I'm bored by dick sucking and dildoing. Guys - if you want my attention I want to see you bareback and deep in your bitch (human or beast) giving her the good, hard fucking she deserves; girls - likewise I want to see you mounted (by guys or beasts) and taking a big cock bare, hard and deep with a creampie (none of this wasteful bukkake shit). And anything outdoors or with an audience gets my special attention. OK?
SecretCuckoldingBitch's Recent Uploads
SecretCuckoldingBitch's Friends
SecretCuckoldingBitch's Wall