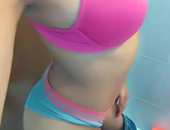 User Information
Username:
shabnam
Location:
NEPAL
Sexual Orientation
: Gay
City
: KATHMANDU
State
: KATHMANDU
A little about me...
NOOOOOO MEN, STOP ADDING ME OR FOLLOWING ME I DO NOT WANT BOTHERED I AM A LESBIAN ACCEPT THAT AND MOVE ALONG!🤬🤬🤬🤬About me ...
hello friends i am shabnam a lesbian girl any lesbian can reach me i am always positive with my friends i love my all friends they are valuable for me i am searching good lesbian friends can share our views freely i like chat hot sex anyone can reach me for rough and wild hot sex chat

Im a Shabnam bold open minded like hard sex looking for a live in partner or fwb to explore with if thats you ladies hit me up im not shy i wont bite n draw blood but i do bite 😍😘😁 if you have a pet/horse/pigs and they need loving im very willing. Rottweiler,pits,great dane and "ENGLISH MASTIFF" are a plus.
Shabnam's Recent Uploads
User has not uploaded anything!
Shabnam's Friends
You do not have any friends added!